Tatshenshini Rafting Trip
White Water Rafting Day Trips
Intimate Wildlife Viewing
Incredible Hiking Opportunities
Welcome to Tatshenshini Expediting
The Yukon is a unique place on earth, our last frontier. As locals we sometimes take it for granted, but Canada's True North is as special as the Grand Canyon, the Great Barrier Reef or the Himalayas.
No where else on the planet will you see such pristine wilderness and a panoramic view of mountains and rivers. This is a land of rivers which moulded the country and its people.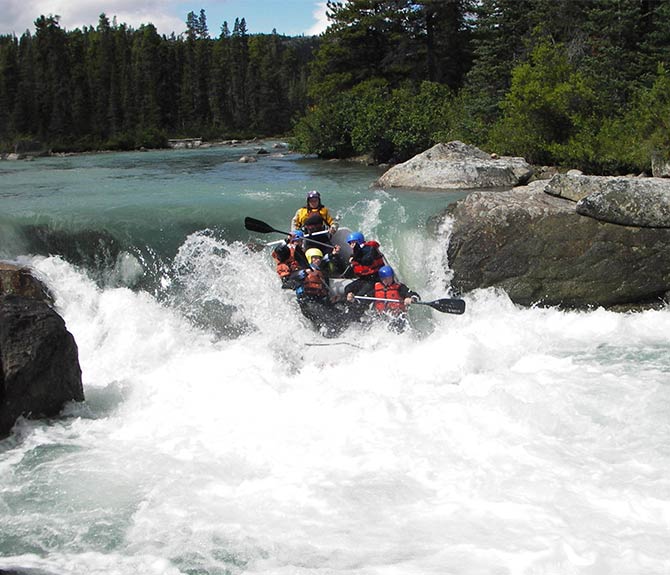 Day Trips
One of the best whitewater day trip in the world!
The Tatshenshini is perfect for the whole family. This exciting class III/IV river runs through beautiful scenery. We can cater the excitement level based on how we rig the raft and how we run the river. This allows us to take guests that are just 6 years old, or have a rowdy day on the river. Everyone that comes down has fun!
We have been operating rafting trips on the Tatshenshini River since 1983.
The trip can be done in one day, leaving Whitehorse by 7:45 a.m. and returning to Whitehorse by approximately 7:30 p.m.  
Peel Watershed, The Bonnet Plume River
We have done charter trips on the Bonnet Plume since 1986 and decided to make it a yearly outing. Click here for more information. Where else can you:
see a grizzly roaming freely, a bald eagle soaring in the sky, rivers red of spawning salmon! catch a fish at every cast while watching a moose go by!
stand on top of a mountain and not see another soul for hundreds of miles!
Join us and we will show you the best the Yukon has to offer!
Including Yukon River Canoe Trips, Yukon Raft Tour, Yukon Whitewater Trips and Tatshenshini River Trips. Come on a Yukon River Adventure today!